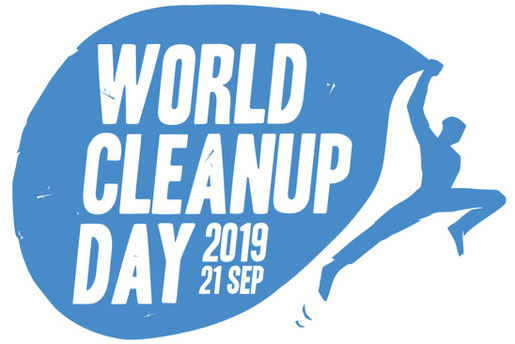 September 21st is World Clean Up Day. A day with a special emphasis on environmental pollution and Groningen is taking part. Throughout the city different activities and small events take place to help clean pollution off the streets and out of the parks and outdoor locations. A great initiative and at the same time scary that it is necessary to dedicate an entire day to help clean our beautiful planet. 
When it comes to reasons for environmental pollution, we typically think about the classics: Trash bins that are overflowing with trash that gets blown away by the wind and ends in nature. People on a picnic who leave their leftover boxes behind. Festivals with lots of plastic pollution afterwards. Factories that dump their waste in the ocean.. It all partly accounts to our worldwide pollution problem. But there are smaller factors, things that we all do without even thinking about it, that, when added up, make a fair contribution too. 
As a salad bar, Rå is very concerned with producing as little waste as possible that impacts the environment. We use recyclable packaging, glass bottles only, wooden cutlery, try to use every part of our fruit and vegetables in salads, soups and juices, and we would like to give you 3 additional tips on how to eat out and produce less waste. 
Bring your own cup!
At many coffee companies you can bring your own mug to pour the coffee in. Imagine you would go out to grab a coffee to go 2-3 times a week. That saves 3 cups and 3 lids a week. And it saves 336 of trash pieces that would eventually have landed in places where they could pollute the environment or need to be burned or recycled. Of course the last two are the better options but still, even these have a greater or smaller impact on the environment. 
Get your own cutlery!
Bamboo cutlery is sustainably sourced, not made from plastic and really affordable. If you go to festivals or travel and eat at to-go places a lot, it is the solution to spare plastic cutlery every time you get something to eat. Especially at festivals and in Non-Western countries waste is more likely to end up as landfill.
Eat at places that care about the environment!
The best way to vote for a better world is by the way you spend your money. If you eat at restaurants and cafés that take action to save the environment from pollution, your money supports that worldview. If you eat at places that have other standards and goals, your money will follow those goals accordingly. Of course this does not only count for where you eat but also for the clothes you buy and the things you surround yourself with. 
These 3 tips may be small but if every one of us starts doing them more often, a lot of waste can be prevented. Are you participating in World Clean Up Day this saturday WE would like to support YOU and offer each one of you that makes a contribution to cleaning the environment a free ginger shot.
Written by, Maritza Kolenbrander, Food Psychologist at Plantifulplan